Njoy Pure Plug Comparison
The njoy pure plug line is one of elegance and beauty. Yes, that is exactly how I feel about njoy pure plugs and wands. To say that about a sex toy line may be a stretch but wait until you own one and you will get all the same feels.
I've always thought the njoy brand is the Tiffany's of sex toys made from beautifully crafted stainless steel, with the appeal of a Tiffany's piece of jewelry. In fact, I covet the plugs and pure wand as I would an expensive piece of jewelry.
Njoy Pure Plugs are classics, they never get old or wear out! I have had mine for over 15 years and they never disappoint. They deliver the same pleasure time and time again.
Not only are they visually pleasing, njoy pure plugs create unsurmountable pleasure in your booty! So let's break down the sizes and find the right njoy pure plug for you to buy in this Njoy Pure Plug Comparison!
Which Stainless Steel Butt Plug Will Pleasure Your Bootie?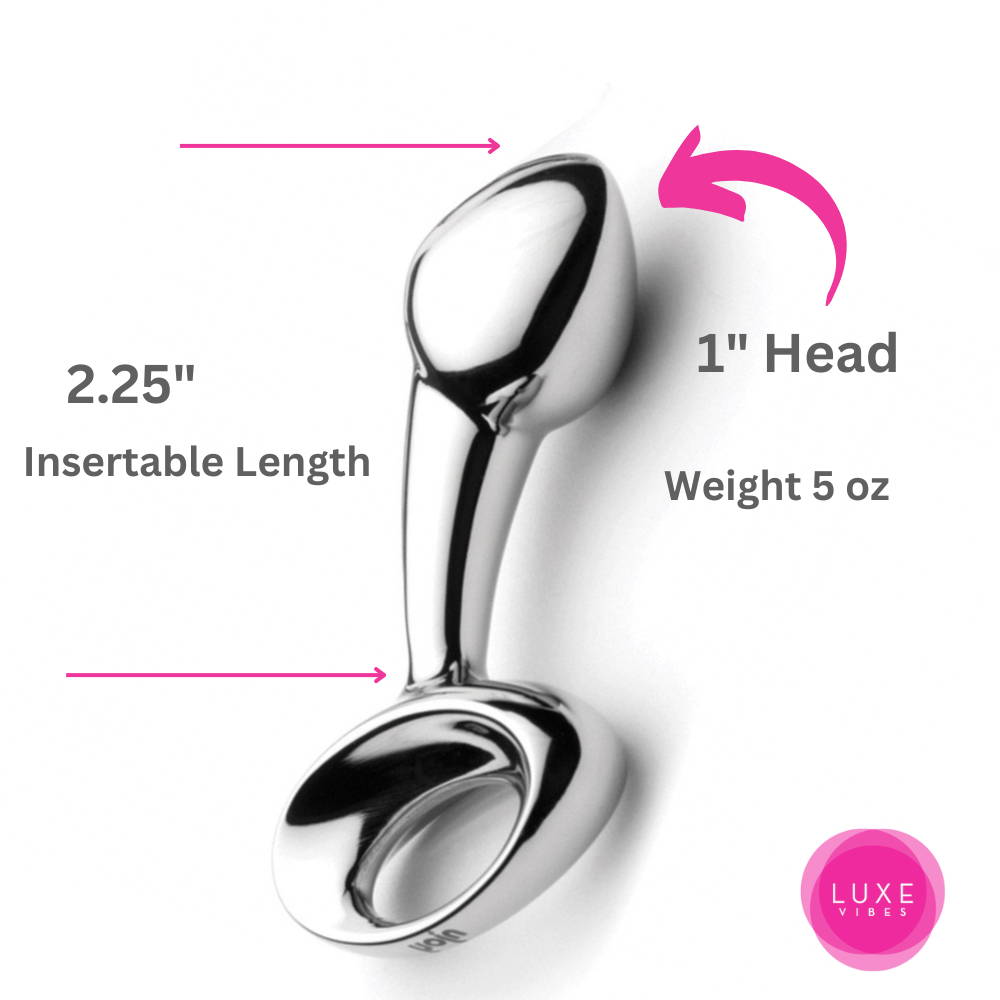 Material: Stainless Steel Metal

Waterproof
Storage: Elegant Box
Specialty: Beginner Friendly, Hot & Cold Play
Insertable Length: 2.25"
Head: 1"
Weight: 5 oz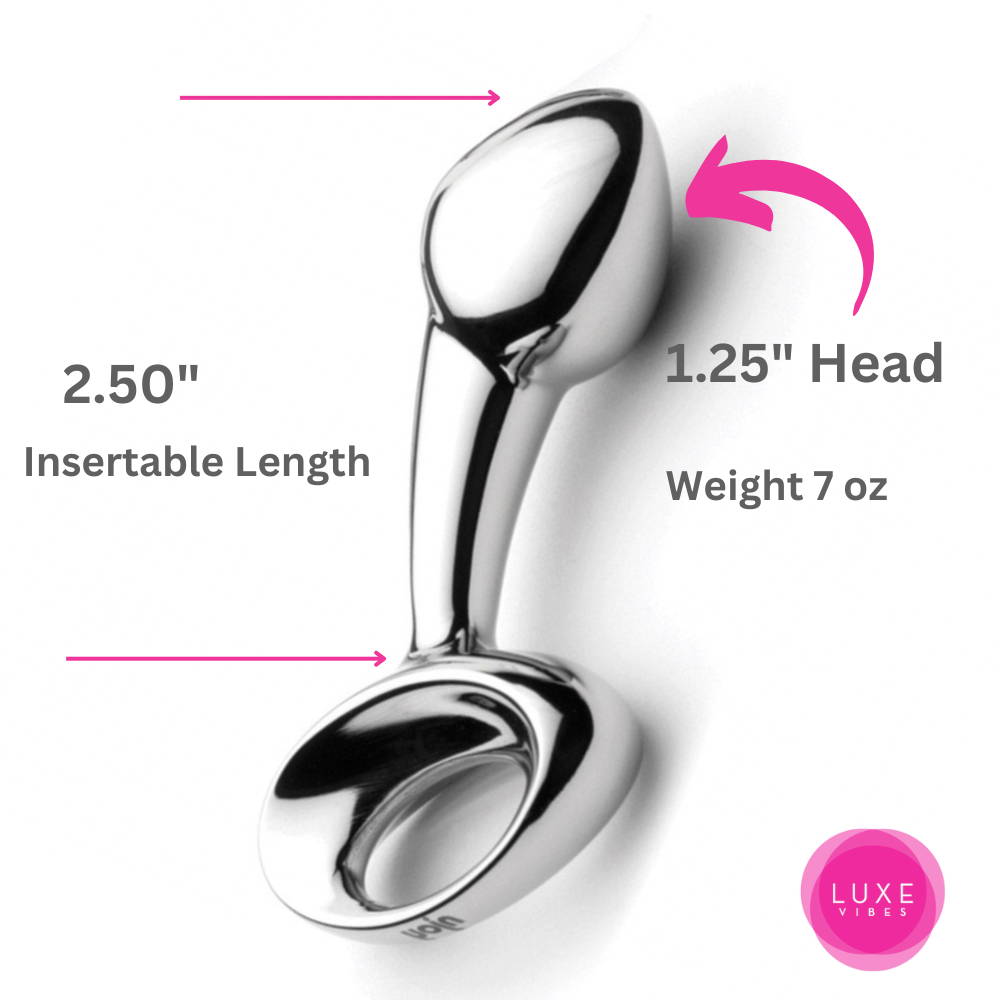 Material: Stainless Steel Metal

Waterproof
Storage: Elegant Box
Specialty: Best Seller, Hot & Cold Play
Insertable Length: 2.50"
Head: 1.25"
Weight: 7 oz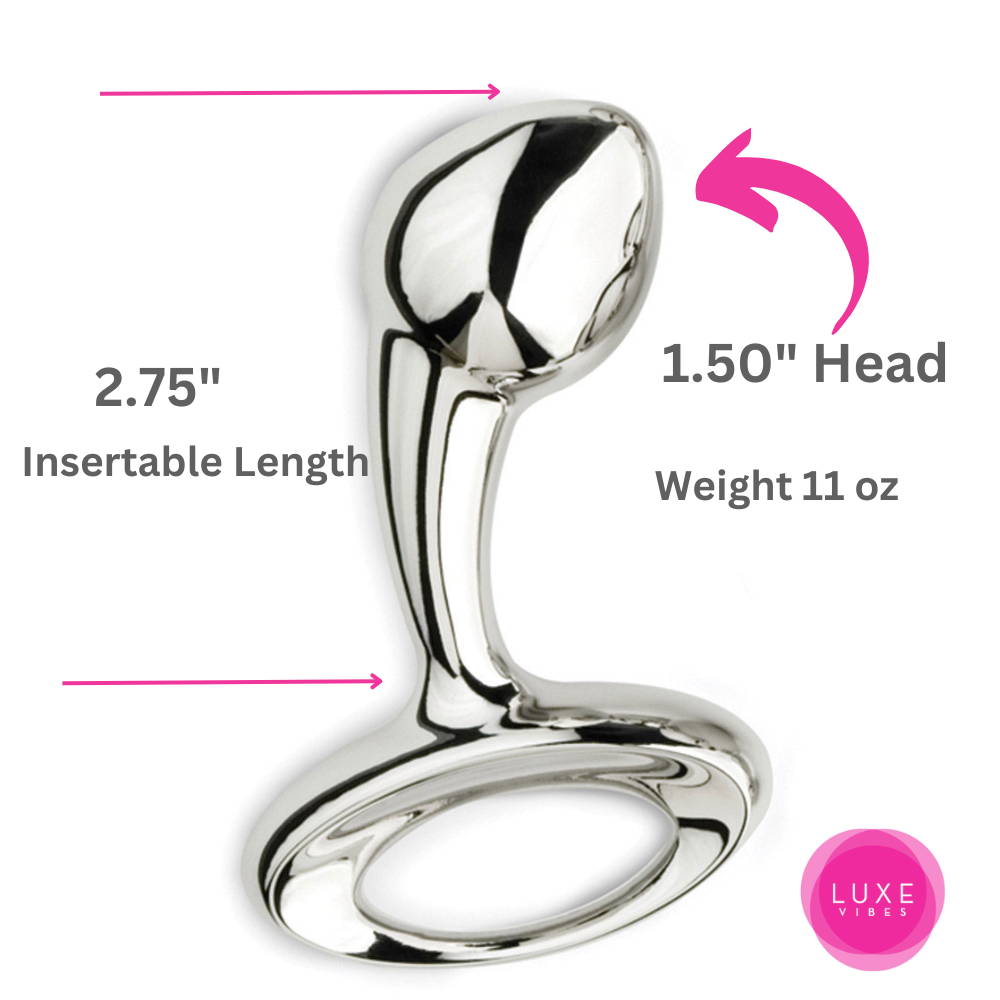 Material: Stainless Steel Metal

Waterproof
Storage: Elegant Box
Specialty: Advance User, Hot & Cold Play
Insertable Length: 2.75"
Head: 1.50"
Weight: 11 oz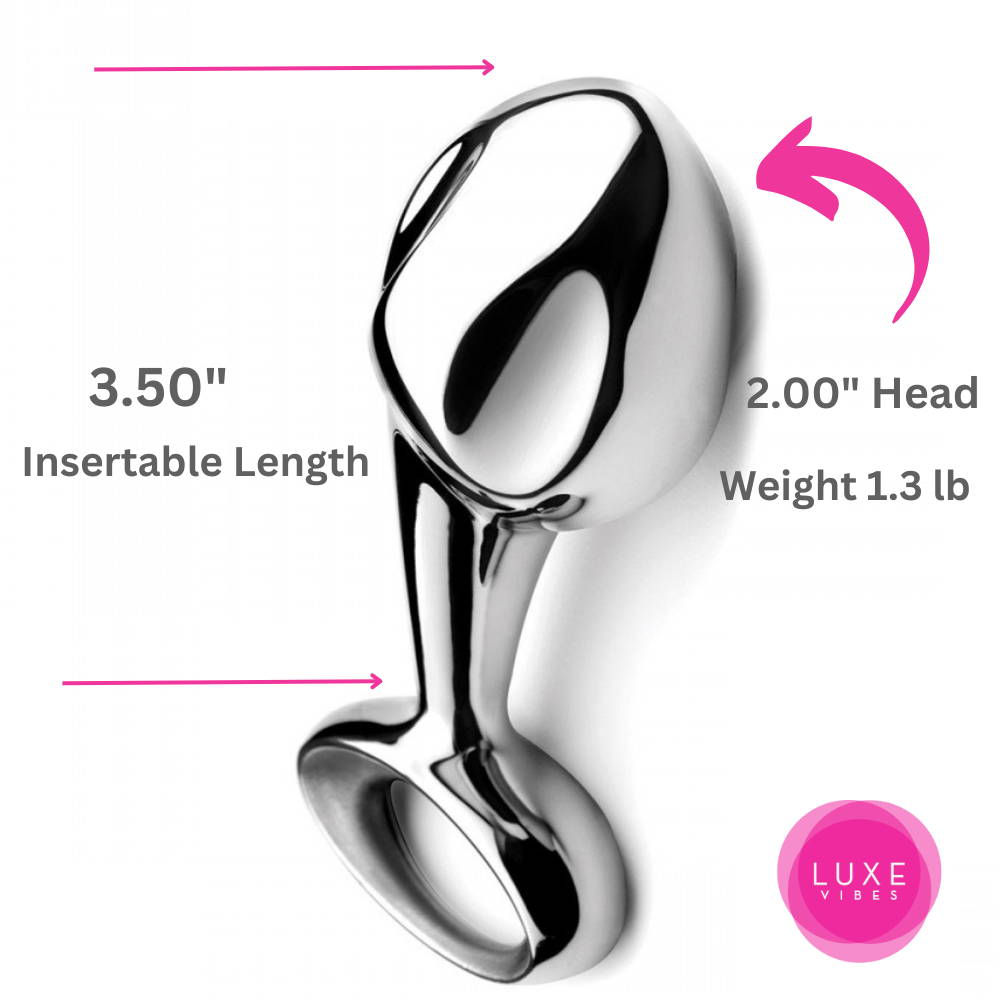 Material: Stainless Steel Metal

Waterproof
Storage: Elegant Box
Specialty: The Size & Weight, Advance User, Hot & Cold Play
Insertable Length: 3.50"
Head: 2.00"
Weight: 1.3 lb
Njoy Pure Plug Small
Stainless Steel Metal Butt Plug
Small, discreet, and most importantly beginner-friendly. The smallest of the bunch, the Njoy Pure Plug Small stands at an adorable one-inch or 25 mm width. It's perfect for newbies that want to explore the world of anal play. The narrow width combined with the pointed tip makes it easy to insert with minimal discomfort.
Like all challenges, the recommendation is to start small, which makes this the perfect butt plug for first-timers. Aside from finding a good lubricant, the best advice I can give you is to relax. Anal sphincter tone is something we can consciously control. So the more tense and stressed out you are, the tighter it becomes. Give yourself time to chill out and relax before using a butt plug for the first time and it will make your experience easier and more enjoyable.
Njoy Pure Plug Medium


Stainless Steel Metal Butt Pl
ug
The Njoy Pure Plug Medium is the best seller of all the pure plugs! In fact, many purchase the njoy pure wand and the njoy pure plug medium at the same time.
Why is it a the best seller? Probably because most have experienced anal play before and even own a few butt plugs, but now want to take it to the next level. That's where the Medium Njoy Pure Plug comes in! The medium-sized Pure Plug is 1.25 inches or 32 mm. It's a whole quarter inch wider than its smaller counterpart allowing for deeper penetration and stretching of the anal sphincter.
I can attest that when using the njoy pure wand at the same time as the njoy pure plug medium, the blended orgasm experience is off the charts!
Njoy Pure Plug Large


Stainless Steel Metal Butt Plug
Njoy Pure Plug Large butt plug isn't for the faint of heart. The bulbous tip measures a whopping 1.5 inches or 38 mm in width.
It's an advanced-level butt plug that experienced anal play lovers will love. The Njoy Pure Plug Large provides you with a sense of fullness back there that you won't get from the other two.
Lube is your best friend when inserting a larger butt plug such as this one. Fortunately, the smooth stainless steel with a little lube is easier to insert than butt plugs made from other materials.
If you are looking for something larger, then you might want to try Pure Plug 2.0!
Njoy Pure 2.0 XL


Stainless Steel Metal Butt Plug
If you are a very advanced butt plug user and bigger is just better for you, I'm happy to announce that Njoy has an even bigger option, the Njoy Pure Plug 2.0 XL. They say it's (a lot) more of a good thing.
This butt plug has an insertable length of 3.5 inches or 89 mm, a head width of 2 inches or 51 mm, and weighs a hefty 1.31 lbs or 600 grams. Like its older versions, the Pure Plug 2.0 is crafted in high-quality stainless steel.
How To Use The Njoy Pure Plugs?
The Njoy Pure Plugs can be used with a partner or to spice up your solo play. After all, versatility is the spice of life. In addition to its stimulating design, the weight of the steel adds to the pleasurable sensation. These plugs truly up the game in the bedroom. Use warm or cold water on the pure plug to indulge in some temperature play.
The tapered tips of the njoy pure plugs makes entry smooth and easy; and the loop at the bottom of this plug makes it easy to grasp. You can maneuver it to any angle that your heart desires. You don't have to depend on a partner to move the toy around as it is easy to manipulate by yourself in the middle of a love-making session.. Njoy Pure Plugs can stimulate the powerfully pleasurable nerve endings in women through anal penetration and the P-spot in men.
In addition to that, if you're someone who's just getting into butt play, the Pure Plug is a great place to start. However, I do recommend using lubricant to avoid any discomfort or friction. Unlike other butt plugs on the market which are predominantly silicone and can only be used with a water-based lubricant, the Njoy Pure Plugs can be used with virtually any lubricant because it doesn't corrode or destroy the surface of the butt plug.
Best Combination: Njoy Pure Wand with Njoy Pure Plug
If you're really into exploring all aspects of pleasure, the combination of the Njoy Pure Wand in your vagina while a Njoy Pure Plug is in your booty.....can bring you to powerful over the top blended orgasms!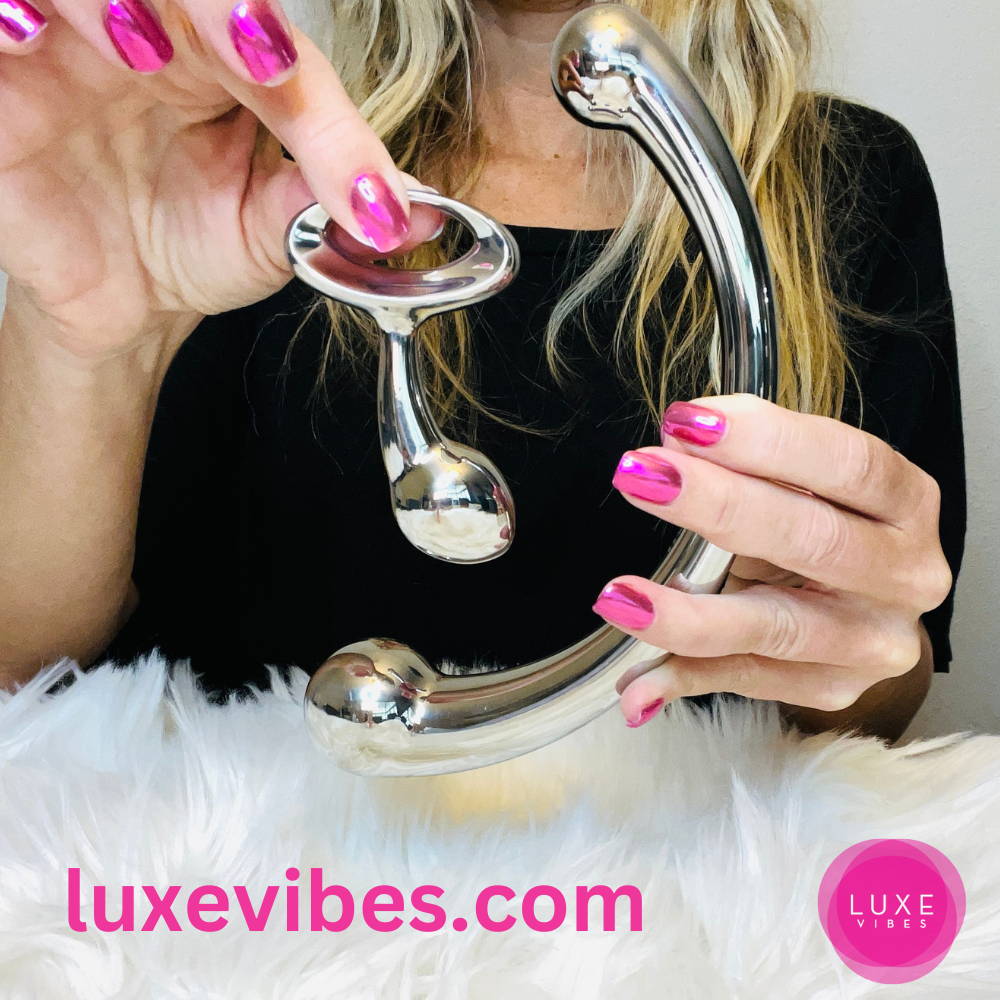 What Lubes to Use with Njoy




Pure Plugs?
I said it earlier, but I'll say it again: use a lubricant. Lube makes everything better in the bedroom, especially when it comes to butt plugs. Sliquid Sassy is one of my favorite booty lubes!
Since lubes used with stainless steel does not necessarily have to be water-based, I would suggest using a thicker booty lube such as Sliquid Sassy or a Silicone Lube such as Sliquid Silver which tends to last a lot longer than water-based lubes.
How to Clean Your Njoy Pure




Plugs?
It's very important to clean and sanitize sex toys, particularly butt plugs to avoid the inoculation of bacteria. Cleaning pleasure items such as these ones are non-negotiable aside from keeping your toys hygienic, you also want them to last as long as possible.
The Before and After Foaming Cleanser pairs fabulously with the Njoy Pure Plugs. It's powered by naturally derived ingredients and is proven to kill 99.9% of germs. As the name implies, wash your Pure Plugs before and after use to ensure maximum safety and cleanliness. Simply lather your butt plug with Before and After Foaming Cleanser, wash it off with warm water, pat them dry, and they're good to go for storing and/or use.
When not in use, store your Njoy Pure Plugs in the box they come in in a cool, dry area to preserve the quality and cleanliness of your butt plugs. Stainless steel is highly resistant to corrosion and rust but it's better to err on the side of caution to maintain the quality of the Njoy Pure Plugs.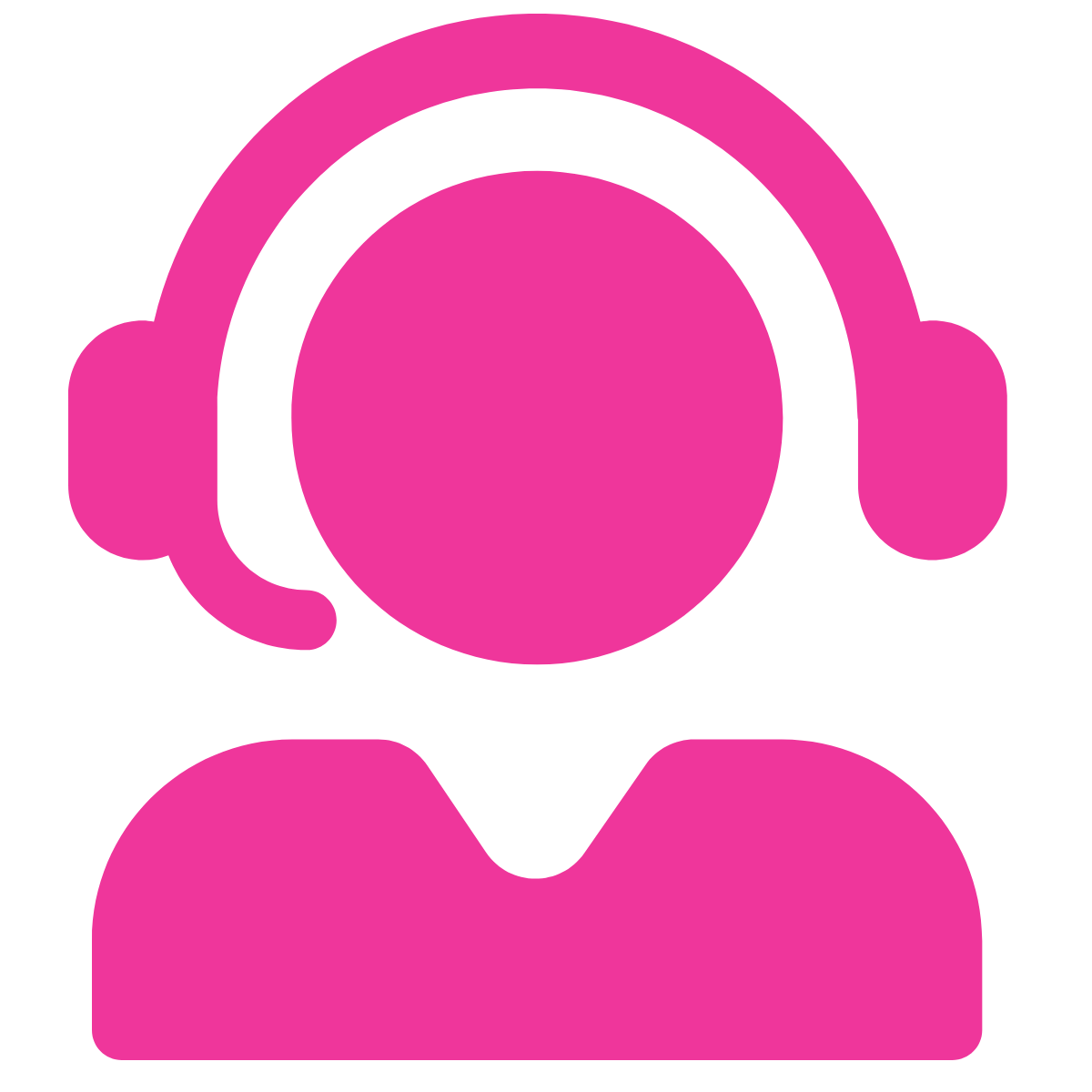 We genuinely care about our customers and want to help them every step of the way!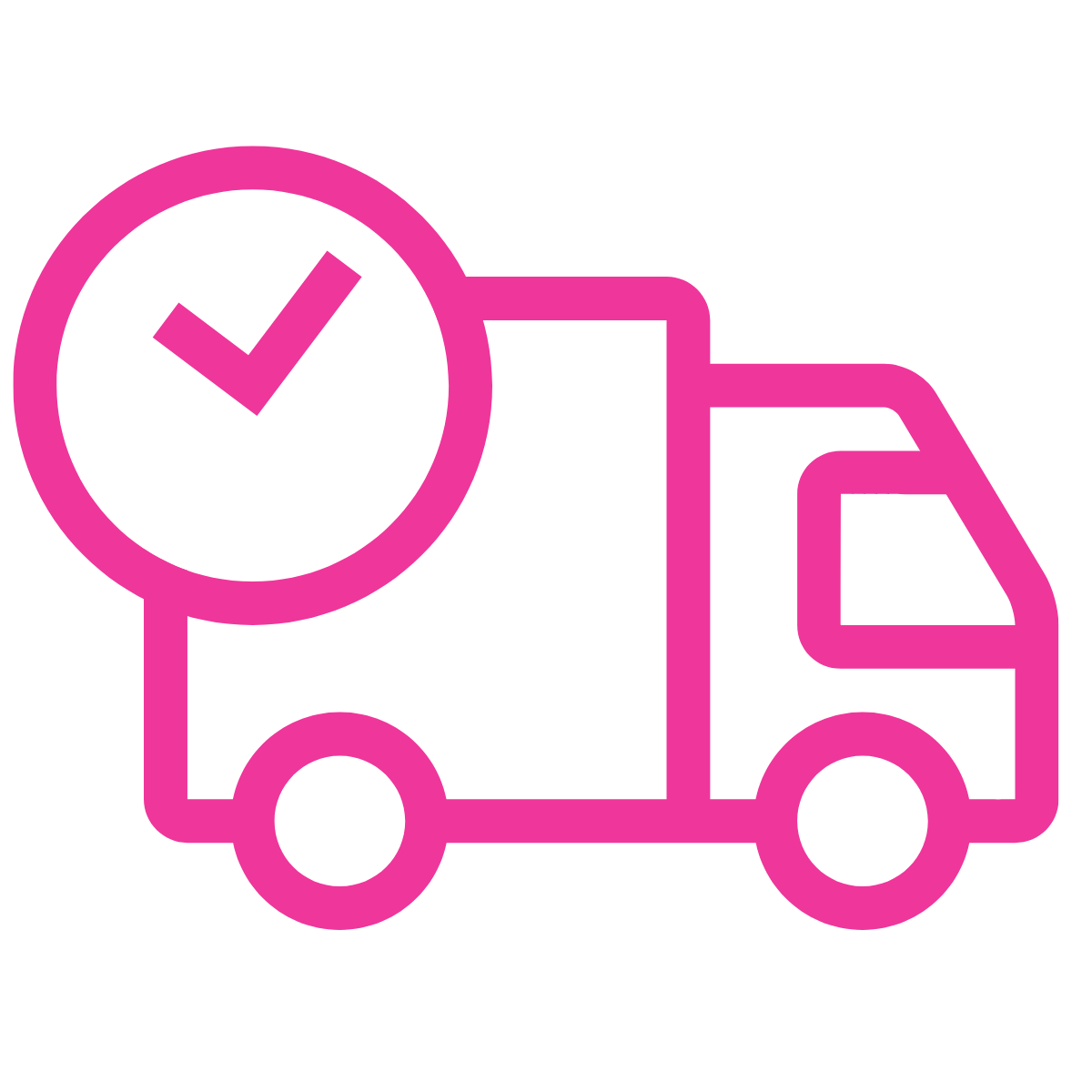 Free shipping on
all orders above $79! All packages are shipped discreetly, no one will ever guess what's inside.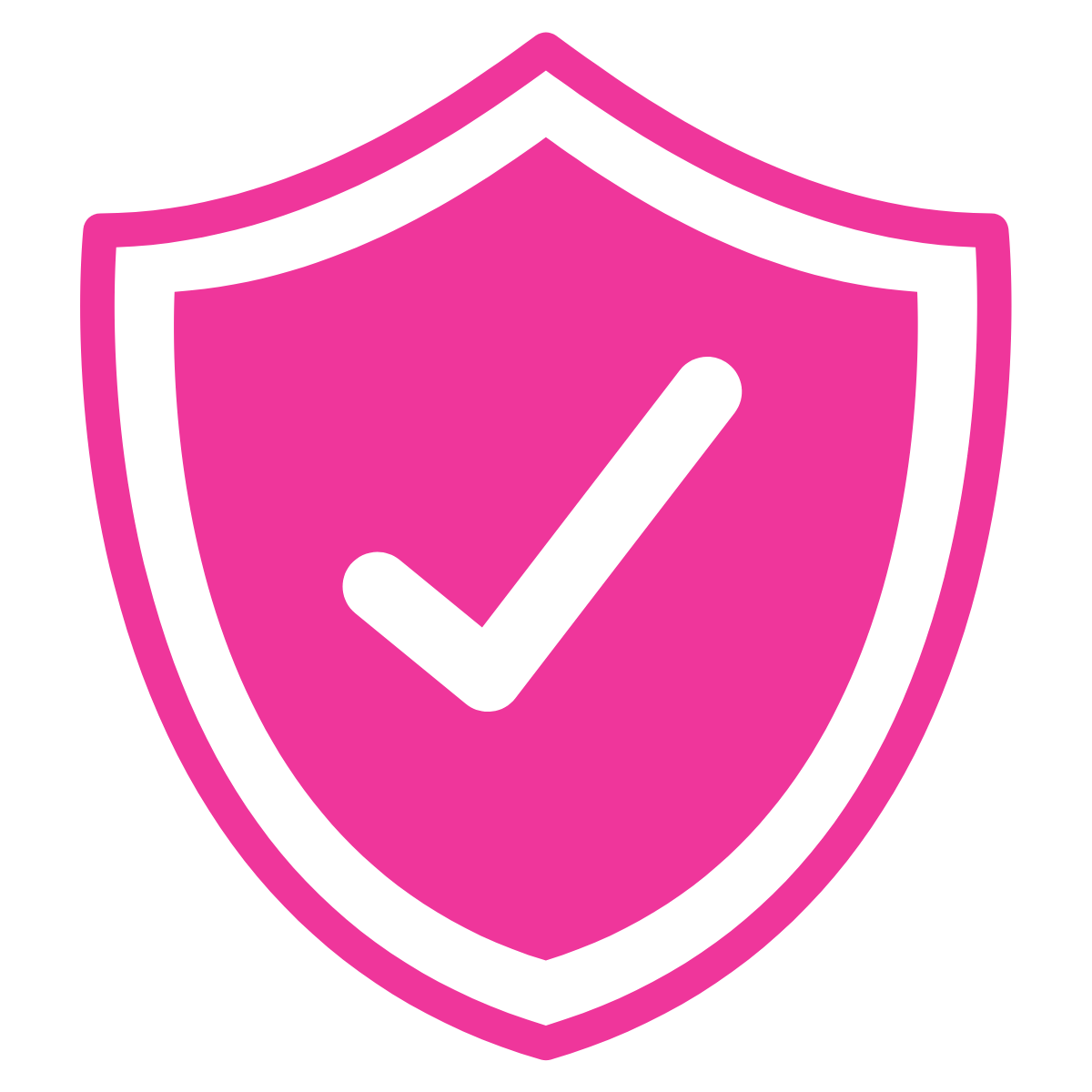 Luxe Vibes offers 1 Year Warranty from purchase date! Easy returns for defective items.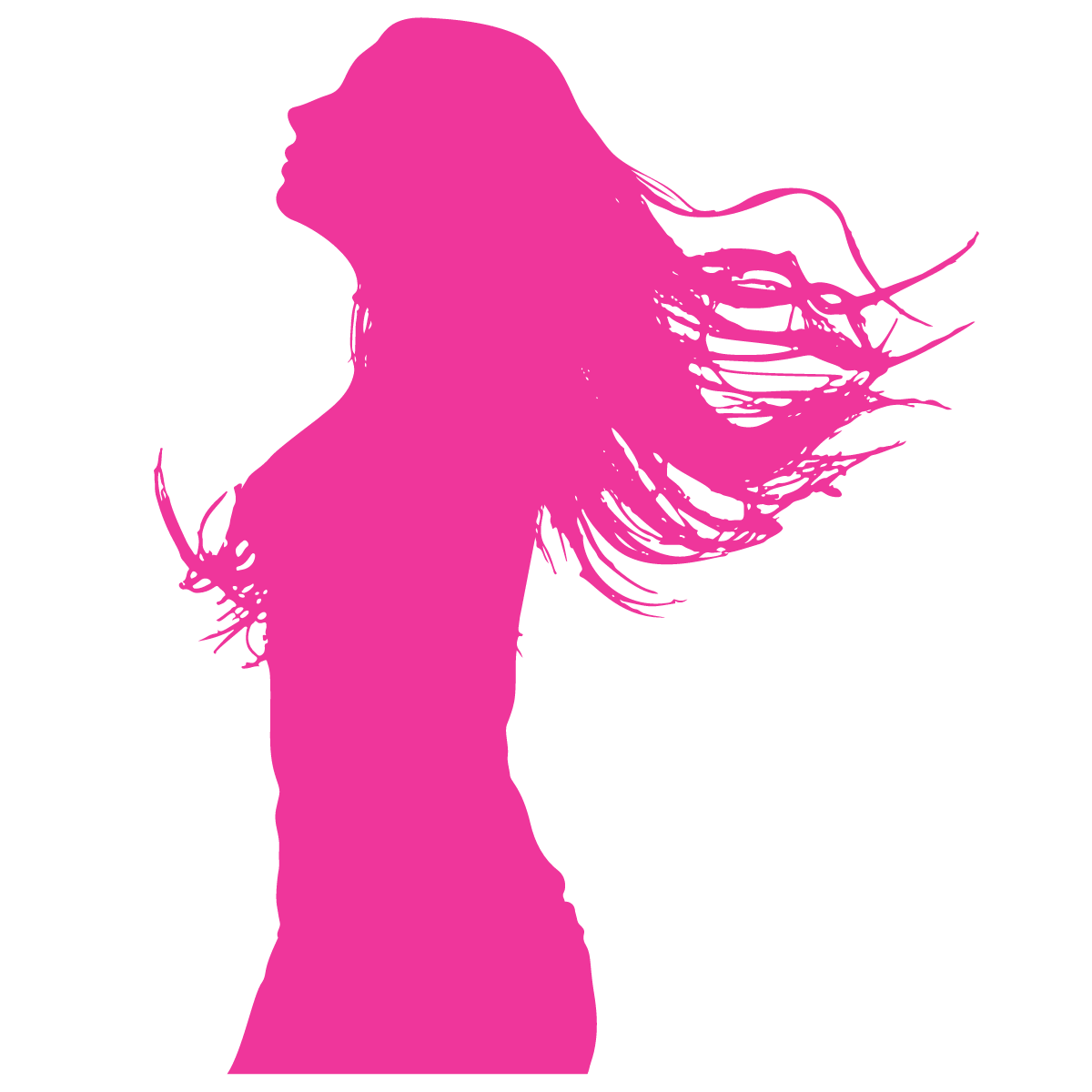 Woman owned & operated! To help women select the perfect toy for their daily orgasms.
Best Panty Vibrator...

Best Vibrating Panties with Remote Vibrating Panties have become more popular with couples pranking one another on platforms such as TikTok a...

Read More

Spicing Up Your Int...

In the dimly lit room, anticipation hangs thick in the air. The atmosphere crackles with a compelling blend of curiosity and excitement as two so...

Read More

10 Best Sex Toys fo...

10 Best Sex Toys for Women (According to an Online Sex Toy Boutique Owner)   With so many options on the market it is really hard to kno...

Read More