We-Vibe Sync 2 vs We-Vibe Chorus (Which One is Better?)
As a sex toy shop owner who loves We-Vibe products (and has a blog comparing the four models of the most famous couples vibrators), I am often asked which one is better We-Vibe Sync 2 or We-Vibe Chorus? But the answer is not that simple because it really depends on personal preference. In this blog, I am going to break down the similarities and the differences of the two and try to help couples understand which one may be better fit for you.
We-Vibe Chorus is the top of the line couples vibrator with all the top features. At first, I believe We-Vibe created Chorus to replace Sync but I think because Sync was so popular they came back with the Sync 2. You may or may not need all the features of the most luxurious model of the couples vibrator but hopefully this article will help you figure that out!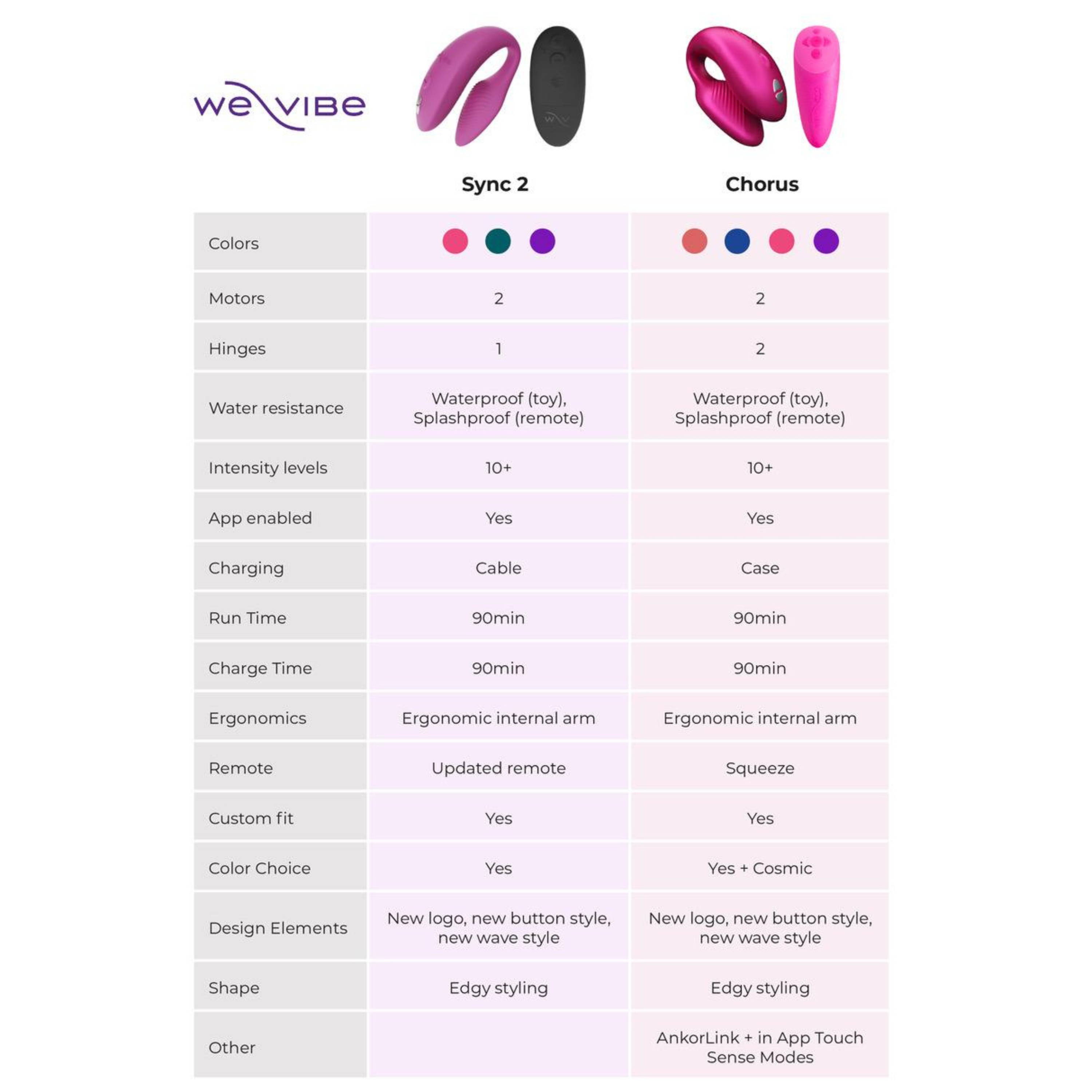 We-Vibe Chorus vs We-Vibe Sync Video Review
In this video, I compare the We-Vibe Sync 2 to the We-Vibe Chorus. Both are luxury couples vibrators.
My goal in this video is to let couples know about each one and hopefully help to decide which one may work best for them.
I start by going over the design and similarities.
Followed by the differences between each.
Get to know the We-Vibes before you purchase by watching the video!
Are They Designed the


Same?
When I look at Sync 2 and Chorus side by side, the design is almost identical. Visually you cannot see much of a difference especially when they are both fully closed in what I call clam position. Chorus appears to have a slightly more rounded curvature in its design. They both have pleasure ridges on the g spot and clitoral arm, slightly different ridges and Sync 2 ridges do appear to cover more of the g spot arm. Let's take a look at We-Vibes Specs of the measurements below.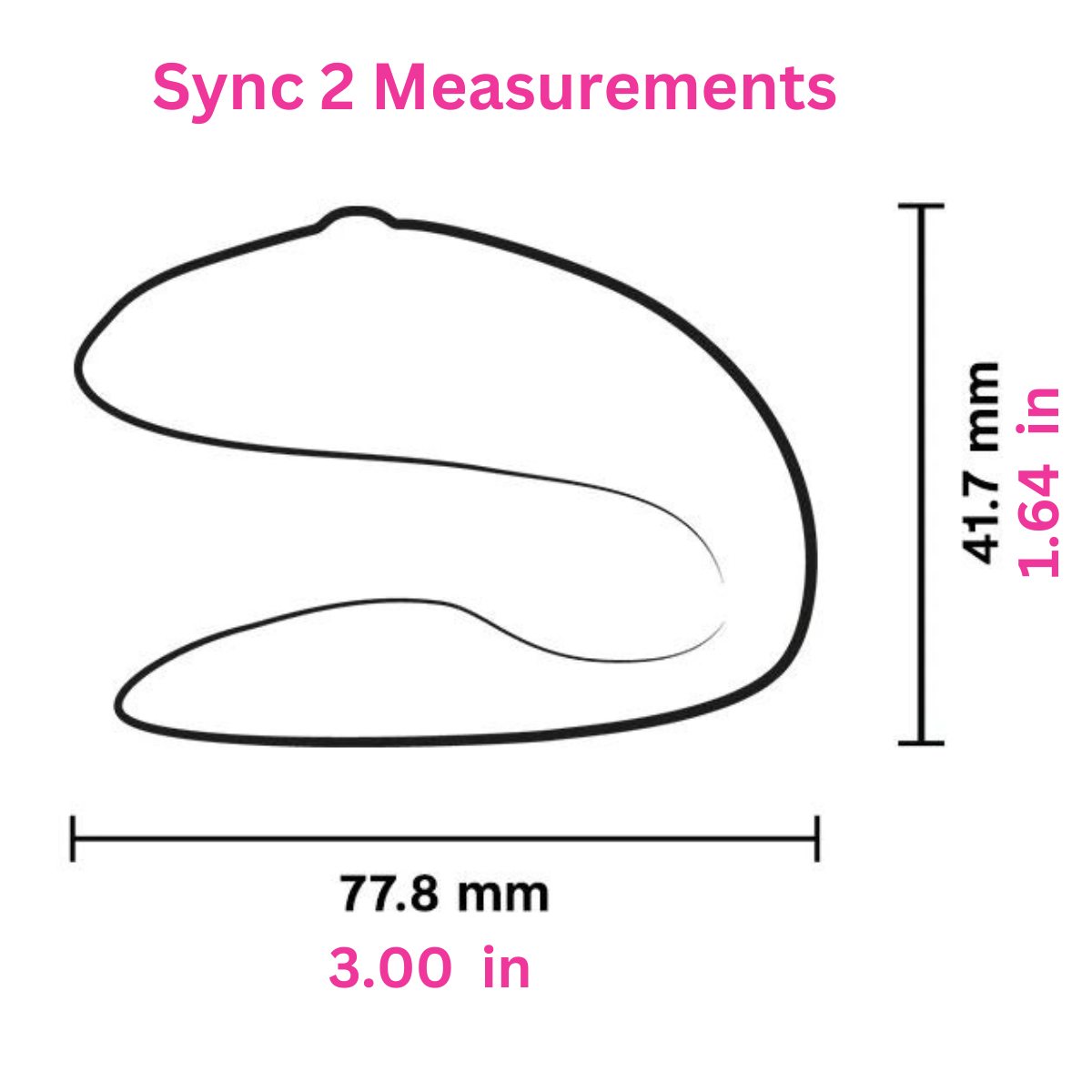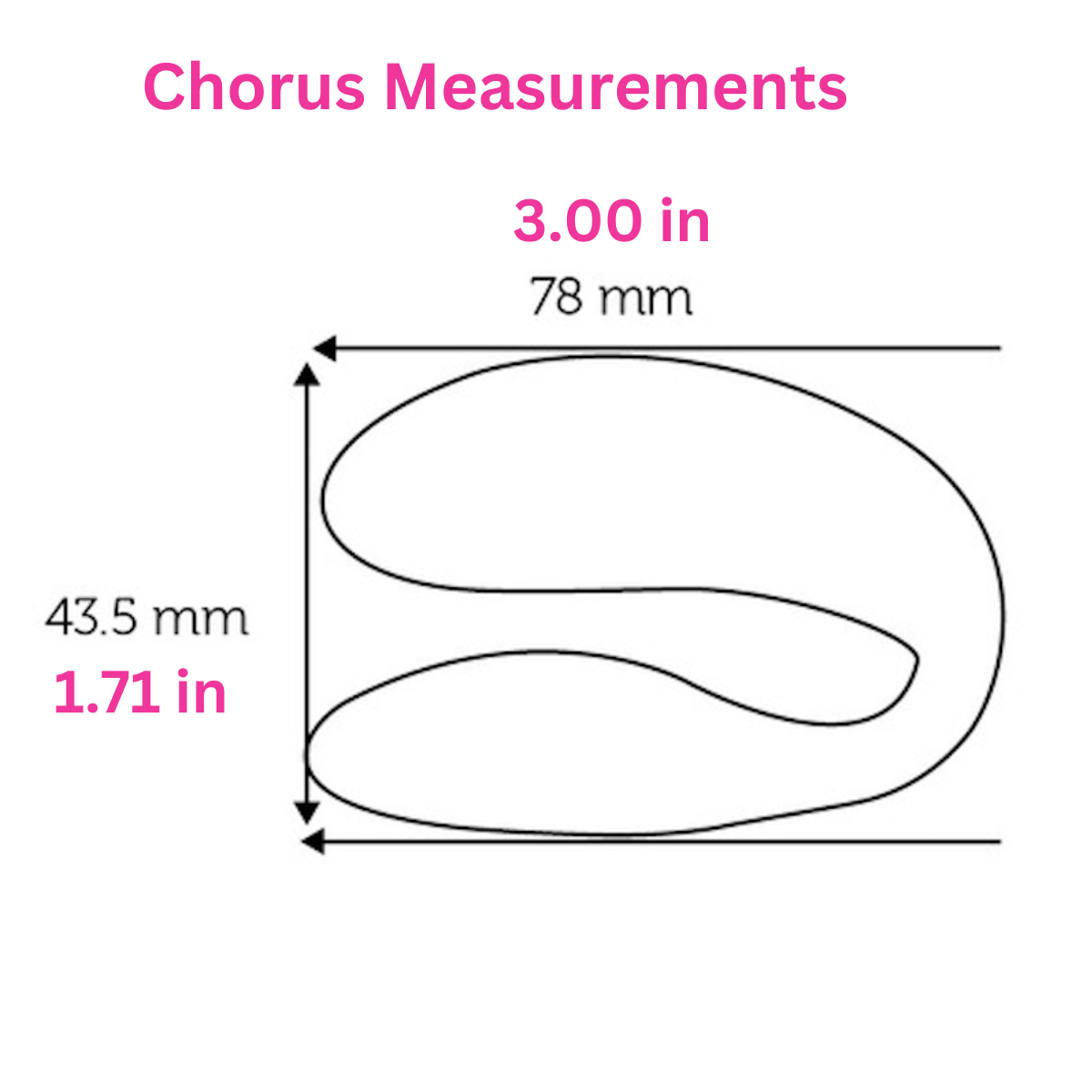 So according to We-Vibe, the height and width of the Chorus are slightly more than the Sync 2. Below are the pictures I took of each appearing very similar in size and design. I had a customer ask me about the insertable length of each, they are both pretty much 3" insertable length. Chorus appears a little shorter than Sync 2 in this picture but I believe it is the way the hinge is positioned to make it appear that way.
Another customer concern is the arm size bigger or smaller on one of the models, so when inserted and your partner enters you -- basically which takes up more space? To me, visually they look the same. So if your concern is how much room your partner will have for entry when determining which model, there is not much difference.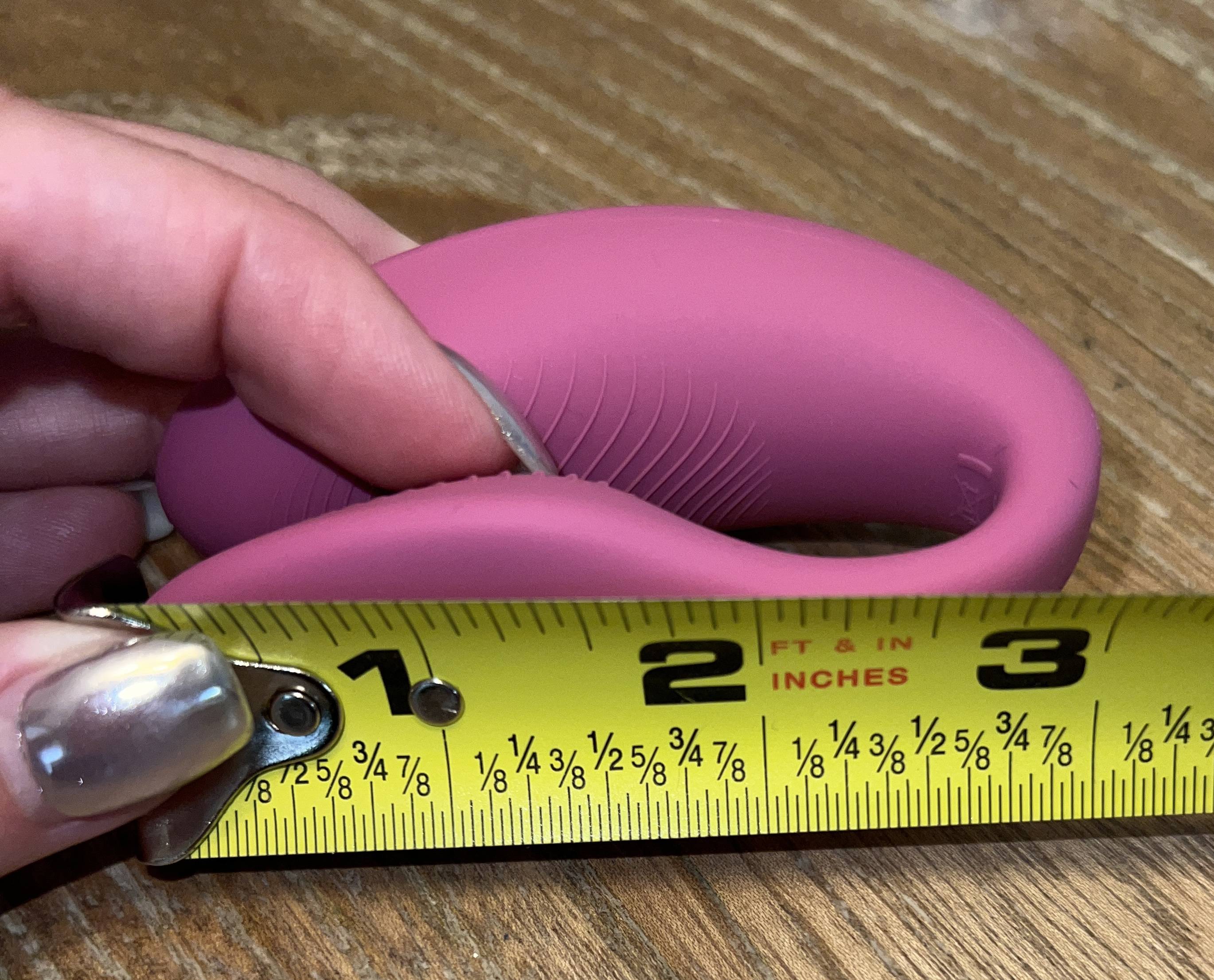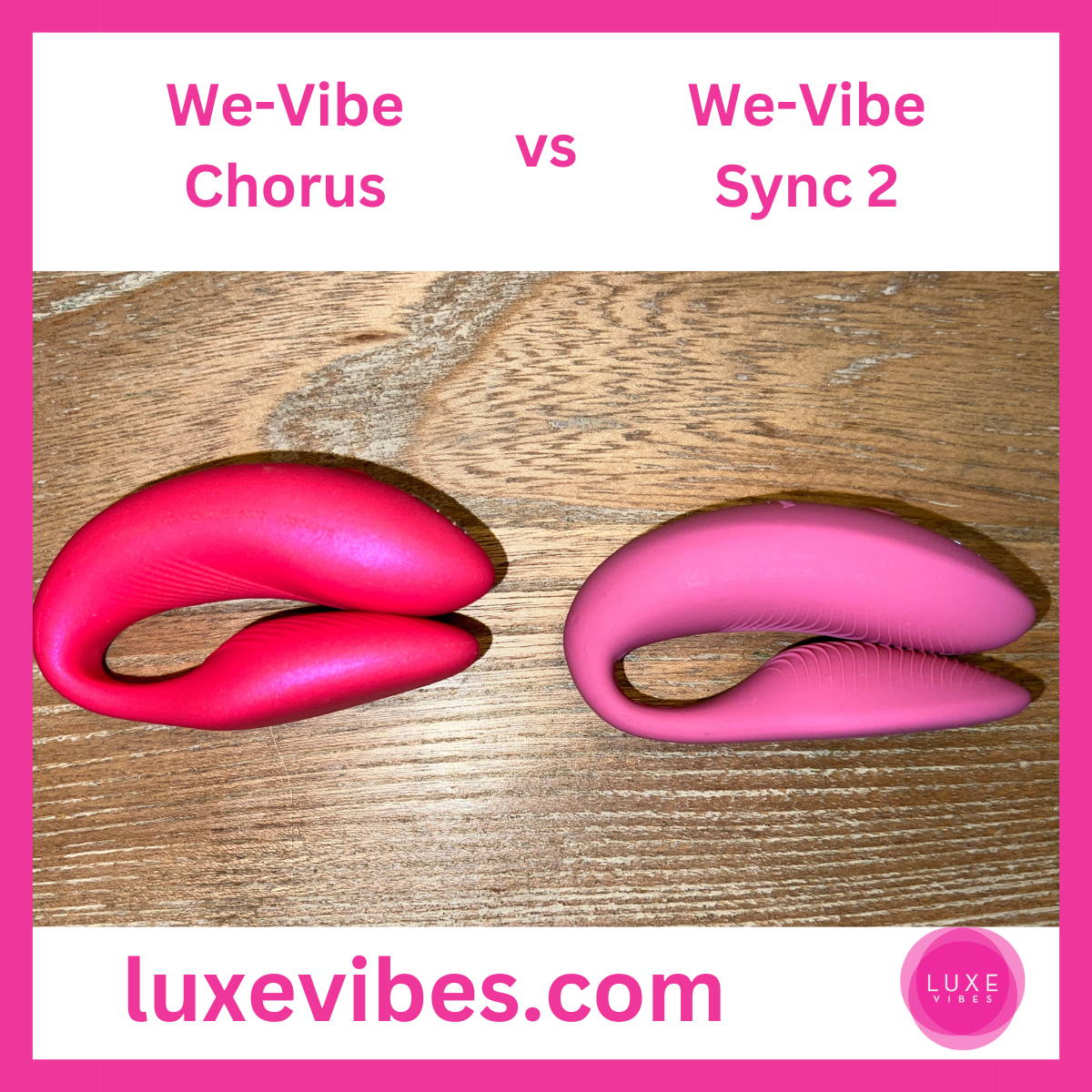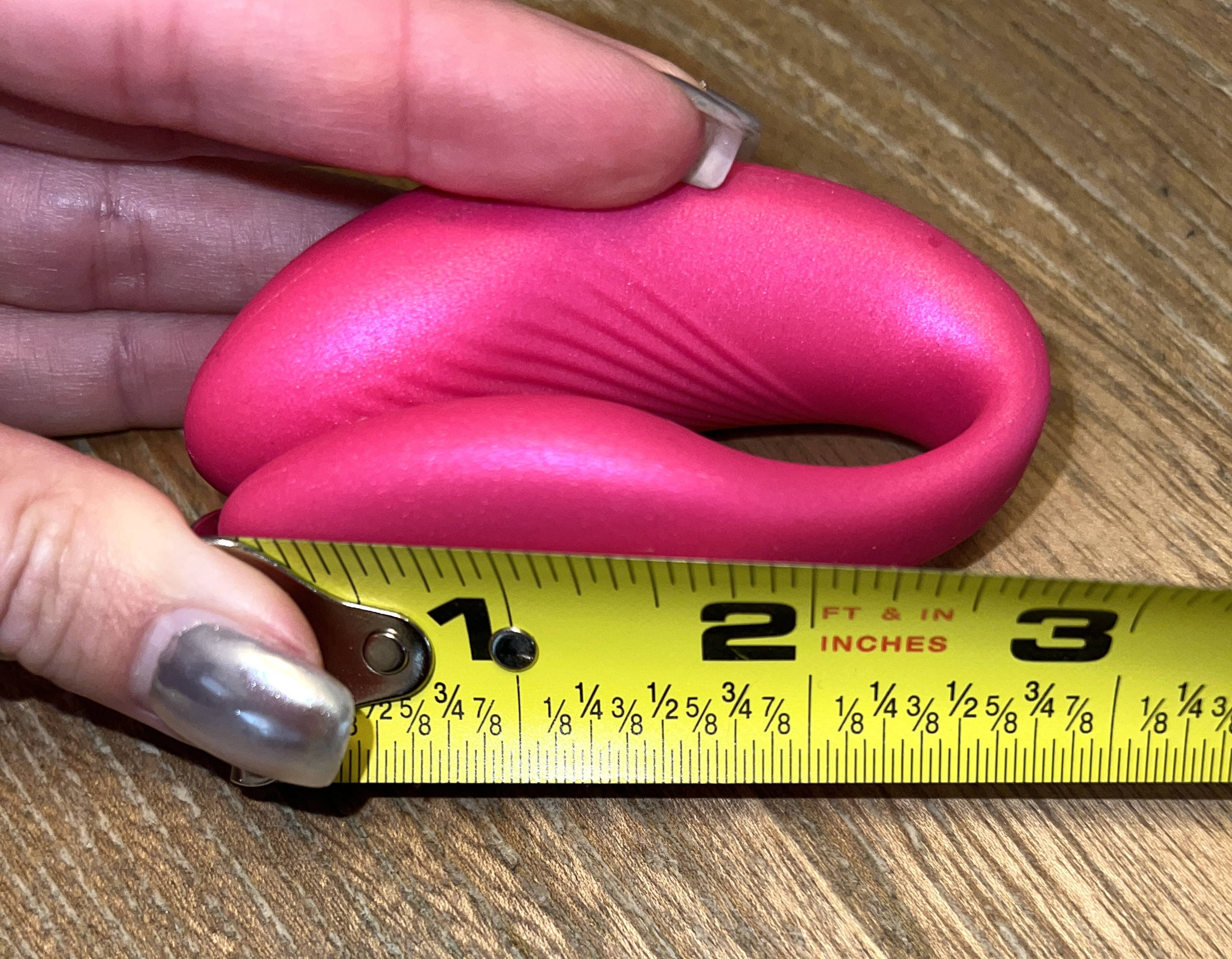 Do the Materials Feels the


Same?
Both are made from a smooth silky body-safe silicone. Although We-Vibe Chorus looks more shiny and We-Vibe Sync 2 has more of a matte appearance, they truly feel the same as far as silky softness. Chorus almost feel it has more of a slight grip, resistance if that makes sense.
Before I hit on what makes these two models different, I want to continue letting you know how they are similar:
Waterproof

Both Can be Played with in the Bath, Shower, Pool wherever your Water Play Takes You




Remote Control

Both Have Remote Controls (although very different-neither are waterproof)

Long Distance

Play

Both can be Controlled by the

We-Vibe App

so you can Play with your Lover Wherever They Are

One Button Control

On Top of the Clitoral Arm both have One Button to control the toy if you do not feel like playing with the Remote or App

10 Vibration Pattern Modes

Both have the Same Exact Vibration Patterns in the Same Order

2 Motors

One in Clitoral Arm & One in G Spot Arm, which can work independently within the App

Materials

Body-safe silicone - produced without phthalates, BPA and latex

Charge

2 hours of Charge for 90 minutes of Play
What Makes The


We-Vibes Different?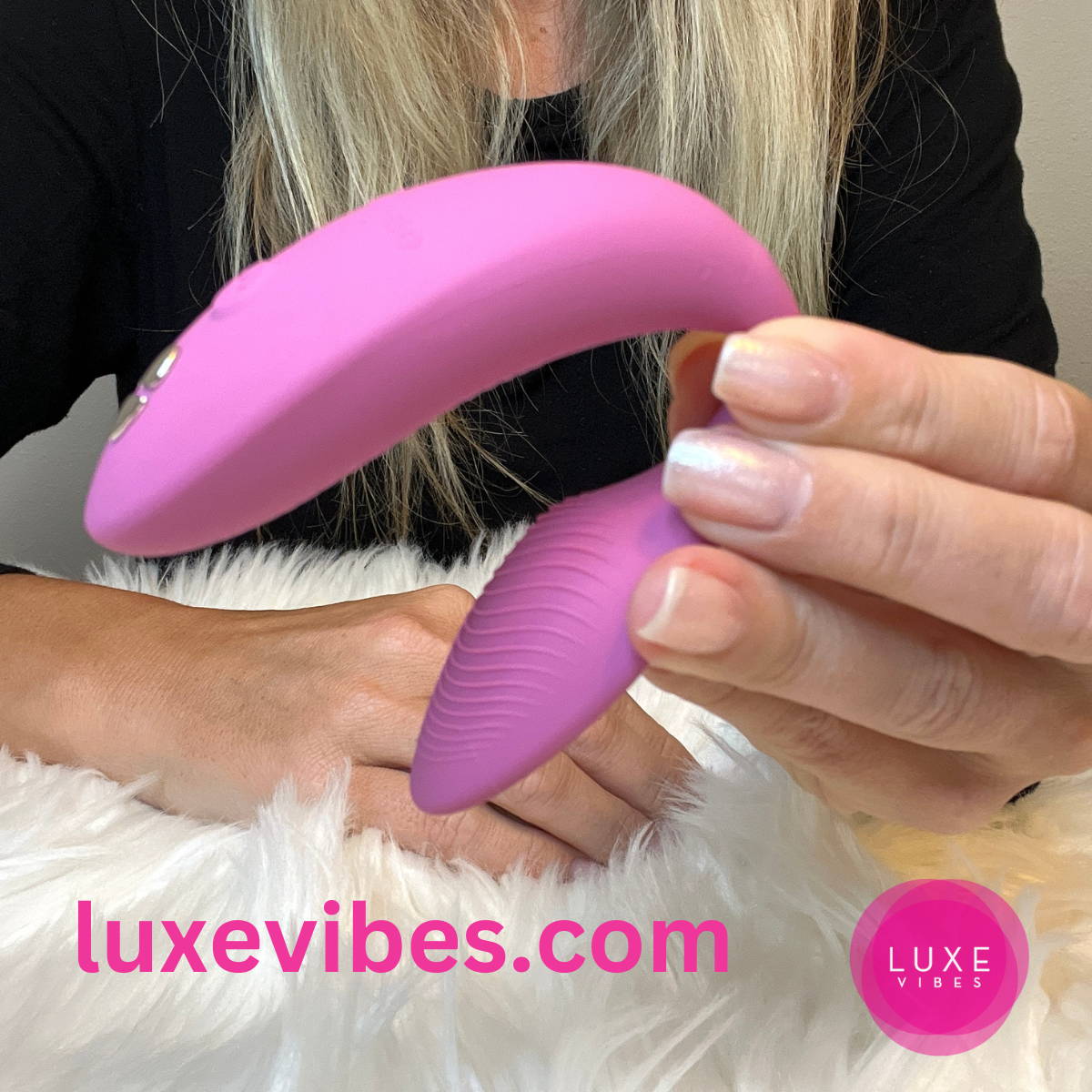 "Sync 2 offers a single hinge in the middle of the device, so it can be adjusted exactly how you want it. You should bend and manipulate Sync carefully to avoid damage." We-Vibe
"Chorus comes with two hinges so you can achieve optimal fit and pleasure. Both sides of the toy can be adjusted so that Chorus can stay securely in place for maximum comfort and pleasure for both partners." We-Vibe
Since I personally have not experienced either toy during intercourse, I read a great blog that the user said the Chorus had better stimulation and a tighter fit due to the hinge over the Sync 2. But that she was able to orgasm hands-free with both during sex, just a little better with the Chorus. It is also mentioned in her review of the two, that the clitoral vibration is where the strength is over the g spot arm. So the clitoral vibrator is deep and rumbly while the g spot arm seems to be more light and buzzy. I guess the focus is on the clit over the g spot because a lot of woman need that stimulated during sex to orgasm. Kate W. Pleasurebetter.com
Comes in Charcoal
5 Button Control
Works up to 10 feet away
Controls Patterns & Intensities
Can use to Put in Travel Lock
Not Waterproof
Squeeze Remote, the harder you squeeze, the stronger the vibration
5 Button Control
Controls Patterns & Intensities
Not Waterproof
App links to Chorus through the Remote
We-Vibe Sync 2 charges on the universal USB Magnetic Charger that We-Vibe has created to charge all their toys. For 90 minutes of charge you can get up to 2 hours of play time.
We-Vibe Chorus comes with a discreet charging (and storage) case. If you happen to have any of the other We-Vibe toys with the universal USB Magnetic Charger, Chorus can also be charged with that. For two hours of charge, you get two hours of play.
The We-Vibe


App Functions
"Sync 2 allows for long distance play with the free We-Vibe app. Connect through your smart phone or device and keep Sync within Bluetooth distance of the device. Allow your partners to control vibration patterns and intensities from across the room, or across the world." We-Vibe
The We-Vibe App has come a long way and I find it very easy to follow the instructions within the App and connect both the Chorus and the Sync 2.
"Chorus is the only device that offers additional Touch Sense Mode features through the free We-Vibe app. Pair Chorus through the App with the Squeeze remote to activate unique sensors in Chorus that enable a truly handsfree experience. Touch Sense modes register contact with your partner." We-Vibe
I personally find it a little frustrating that you have to connect to the app through the remote control and the remote has to stay near the phone for connectivity. (Don't lose that remote!)
We-Vibe Sync 2 Color Options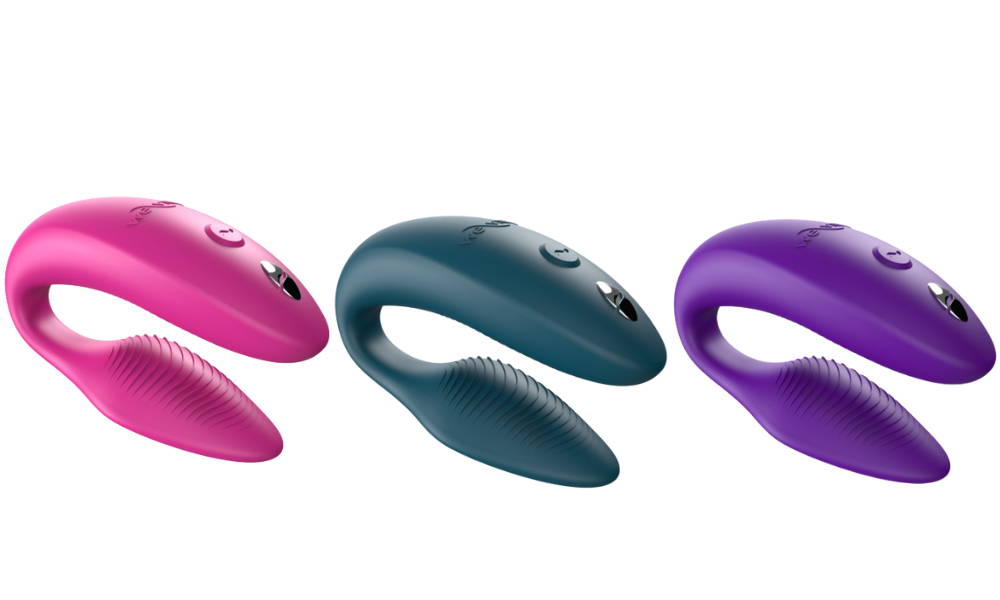 We-Vibe Chorus Color Options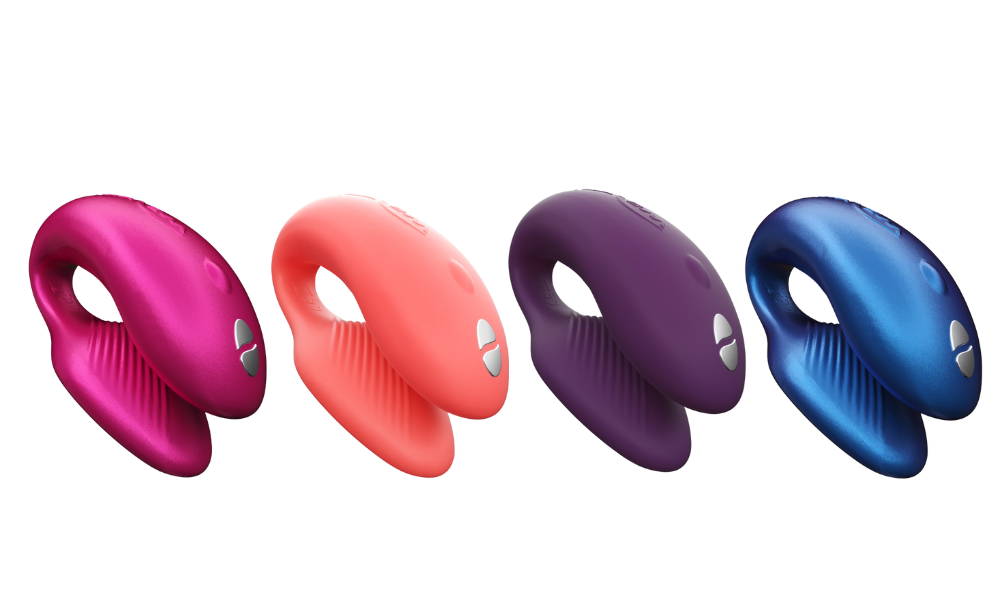 If the color of the We-Vibe Couples Toy is a factor determining your choice of which toy, We-Vibe Sync 2 comes in matte Rose, Green Velvet, and Purple. While Chorus comes in a shiny Cosmic Blue, a shiny Pink, a matte Crave Coral, and a matte purple.
In conclusion, for $50 more you do get more perks with the We-Vibe Chorus. You get more adjustability with the extra hinge and according to the in depth review I read, this allows for better stimulation and a tighter fit. I will add, as a solo user (not with a partner) I did not notice that much of a difference with the hinges. They both fit snug and provided hands-free stimulation. I do really love the squeeze remote function that gets the Chorus really intense without figuring out which button to press.
Charging is a little different, Chorus charger acts as a storage case as well. Anchor link technology is supposed to help with bluetooth connection but almost a pain to keep remote near the phone/toy. And finally the Sensor Mode is actually a very neat upgraded feature.
Hopefully you gained some insight of the differences in the two toys. Honestly, with either one you cannot go wrong with spicing up your couples play!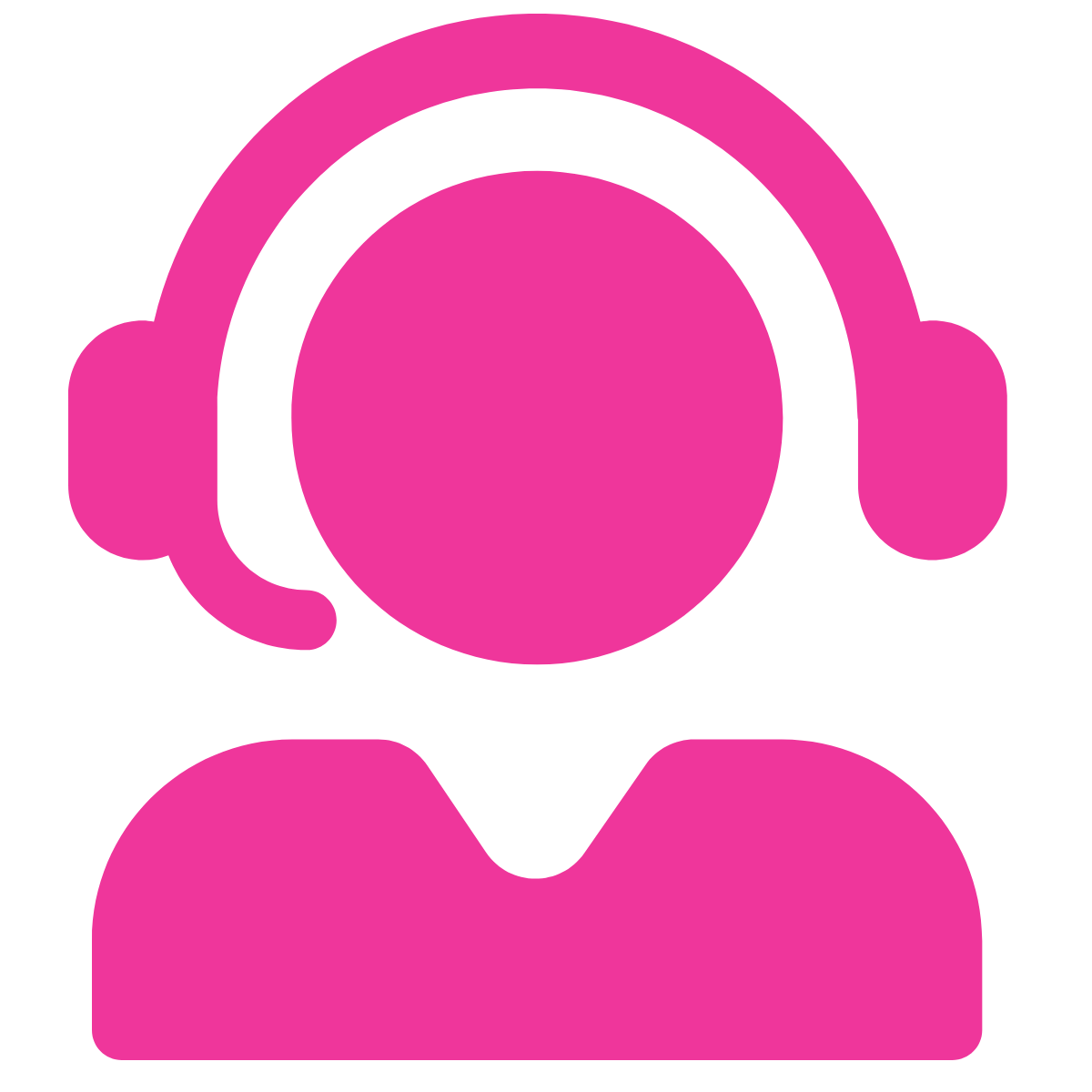 We genuinely care about our customers and want to help them every step of the way!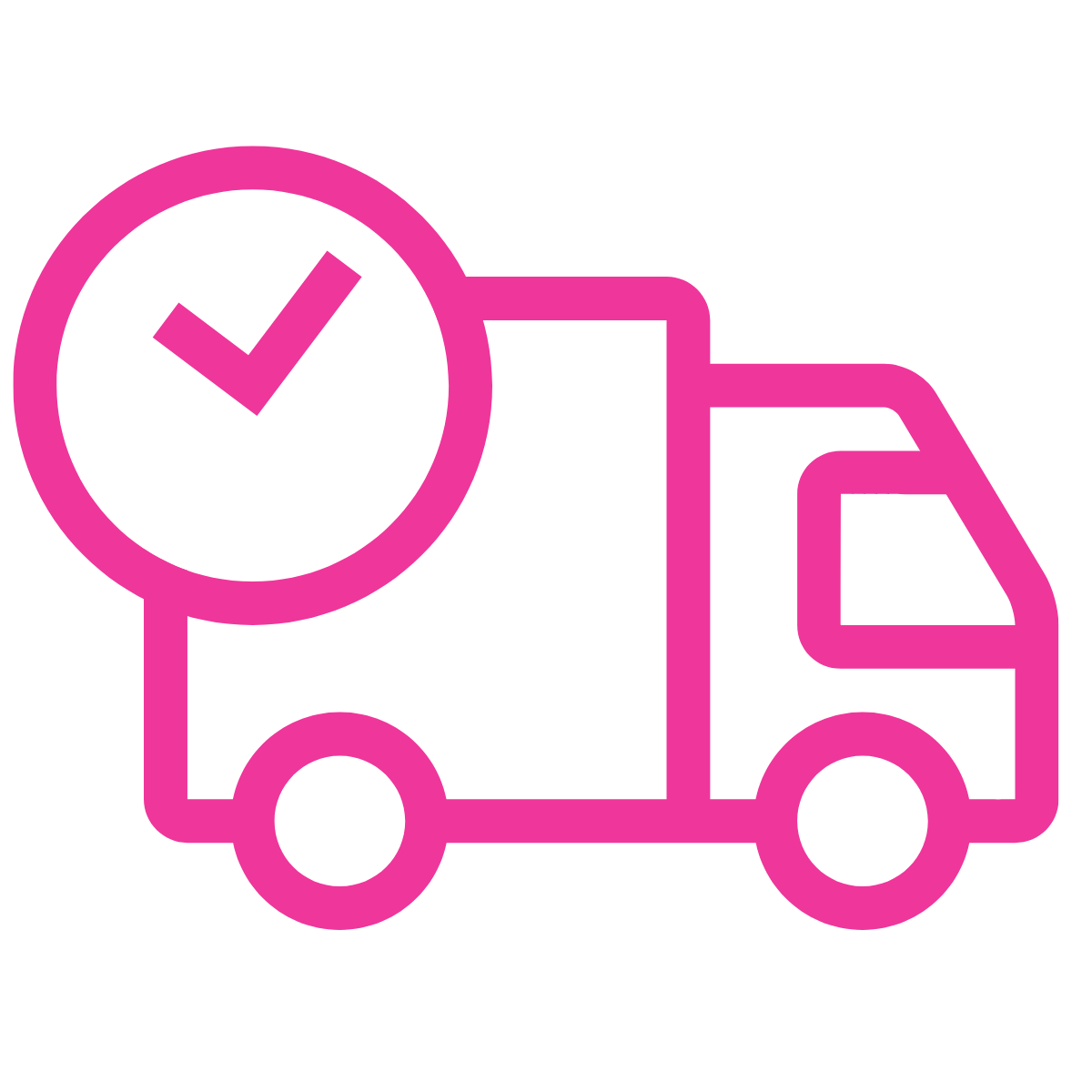 Free shipping on
all orders above $79! All packages are shipped discreetly, no one will ever guess what's inside.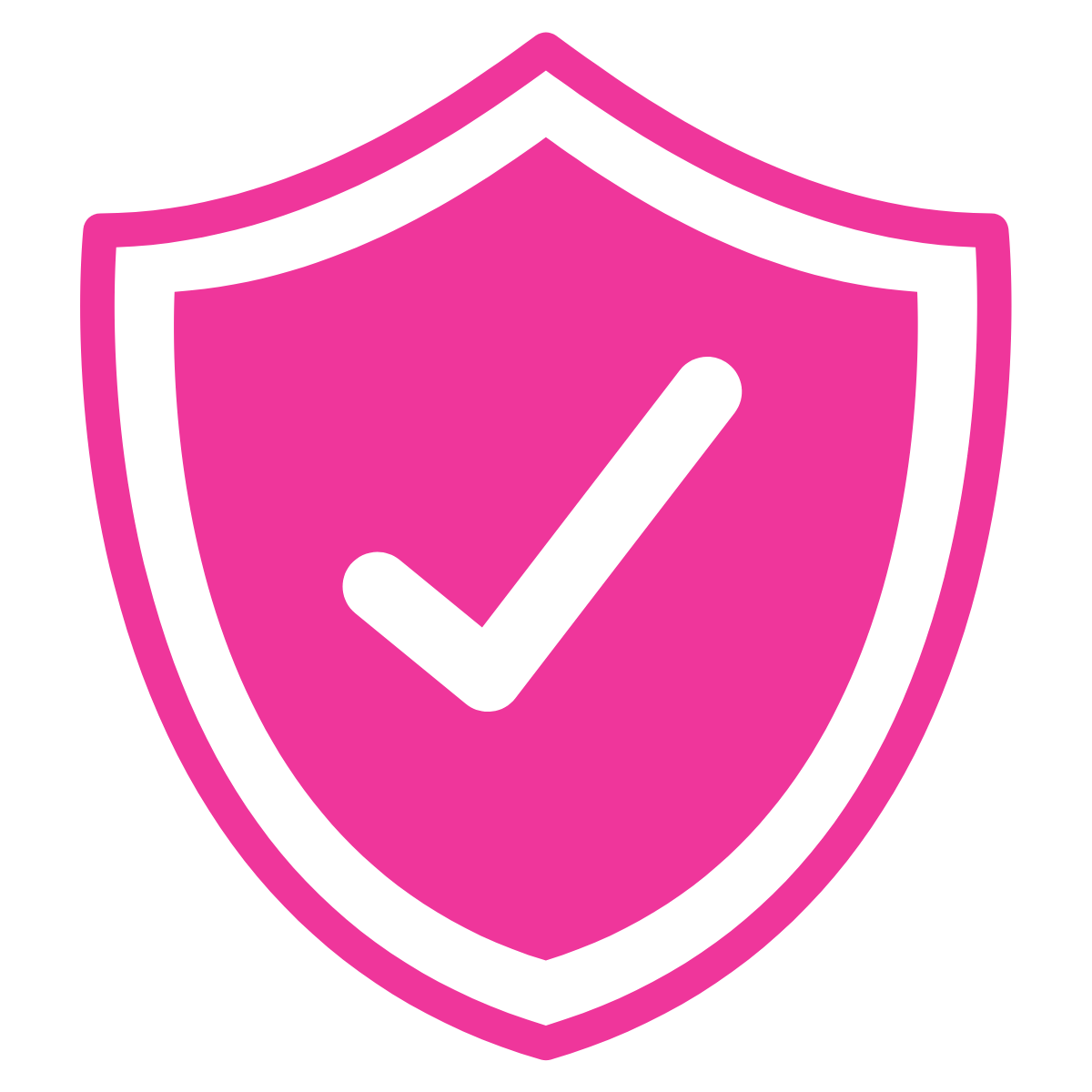 Luxe Vibes offers 1 Year Warranty from purchase date! Easy returns for defective items.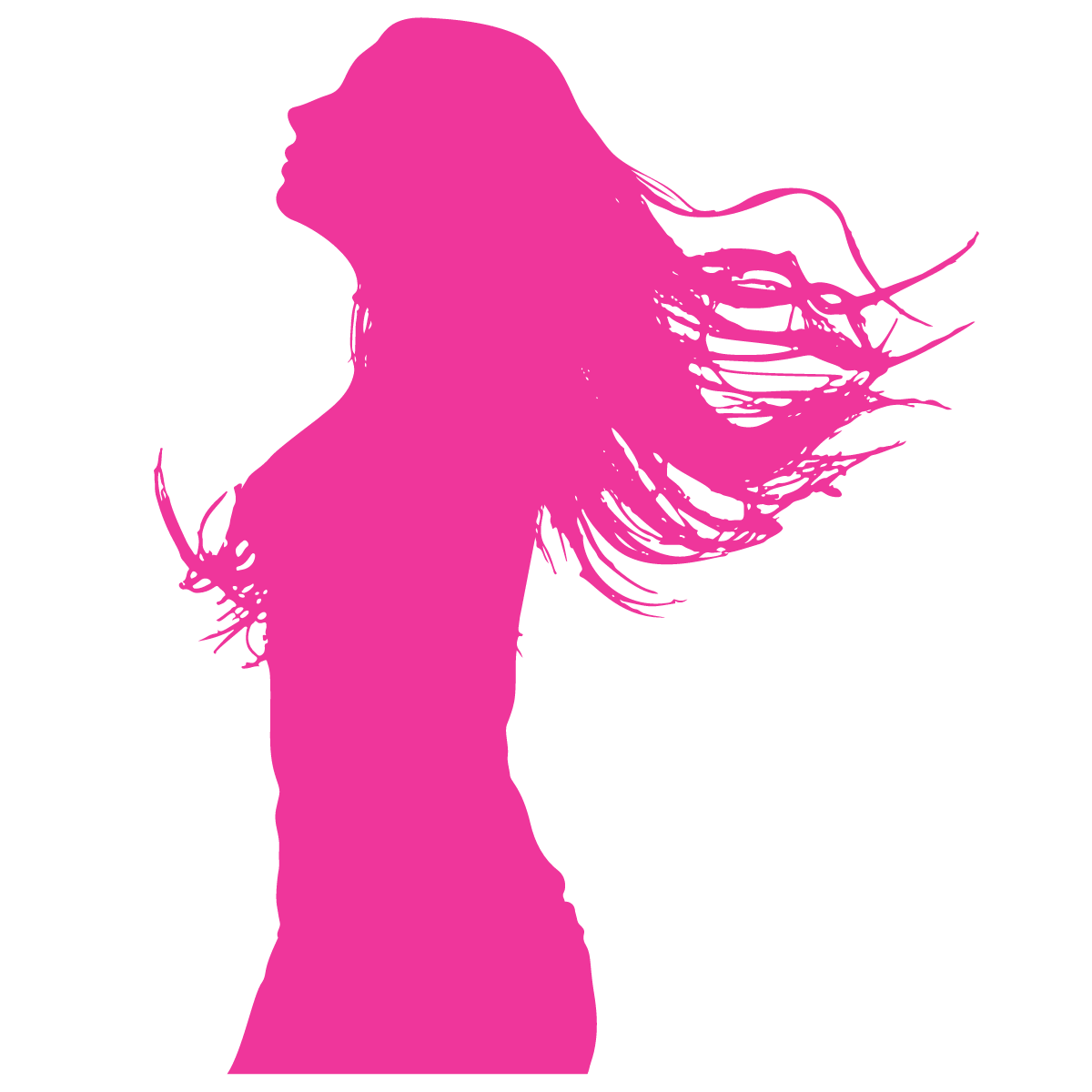 Woman owned & operated! To help women select the perfect toy for their daily orgasms.
10 Best Sex Toys fo...

10 Best Sex Toys for Women (According to an Online Sex Toy Boutique Owner)   With so many options on the market it is really hard to kno...

Read More

We-Vibe Sync 2 vs W...

As a sex toy shop owner who loves We-Vibe products (and has a blog comparing the four models of the most famous couples vibrators), I am often ...

Read More

Njoy Pure Wand Review

Njoy Pure Wand Review (And Tips How to Use It) Njoy Pure Wand is hands down my favorite sex toy ever created.  It doesn't vibrate, it's not dua...

Read More